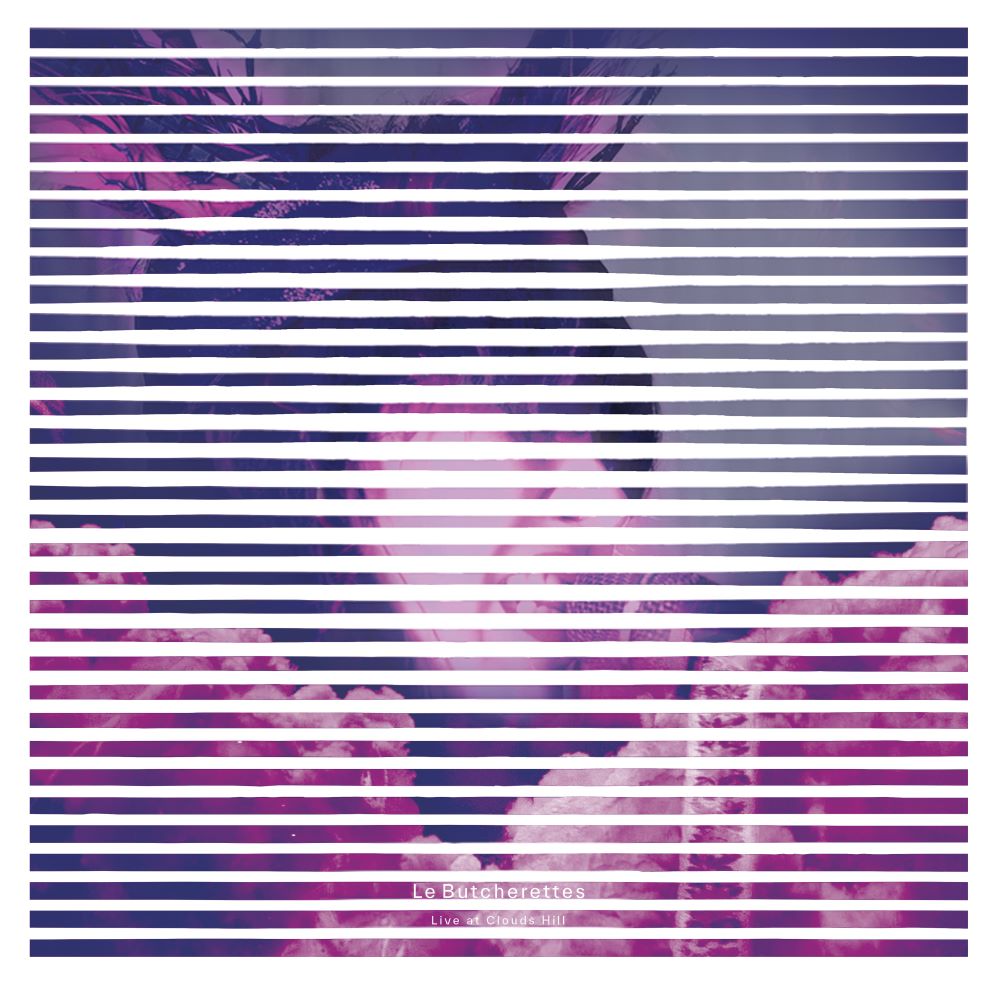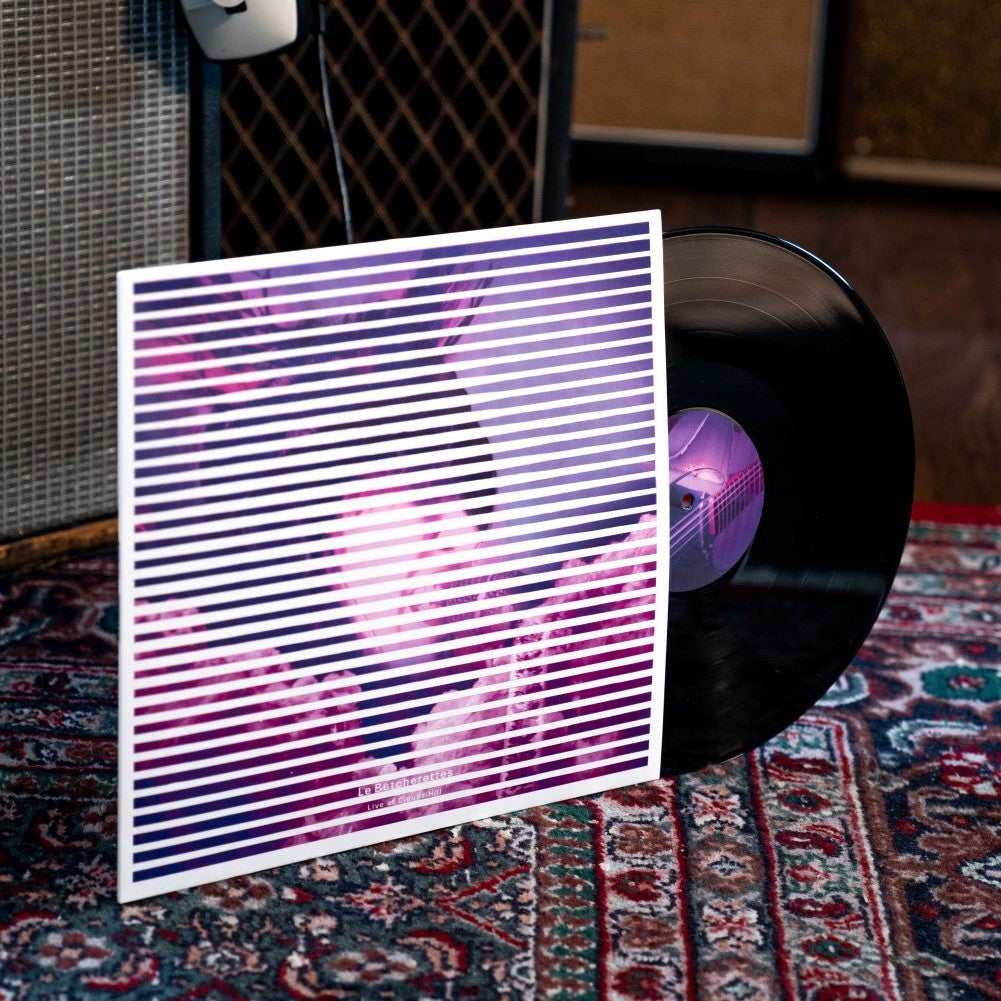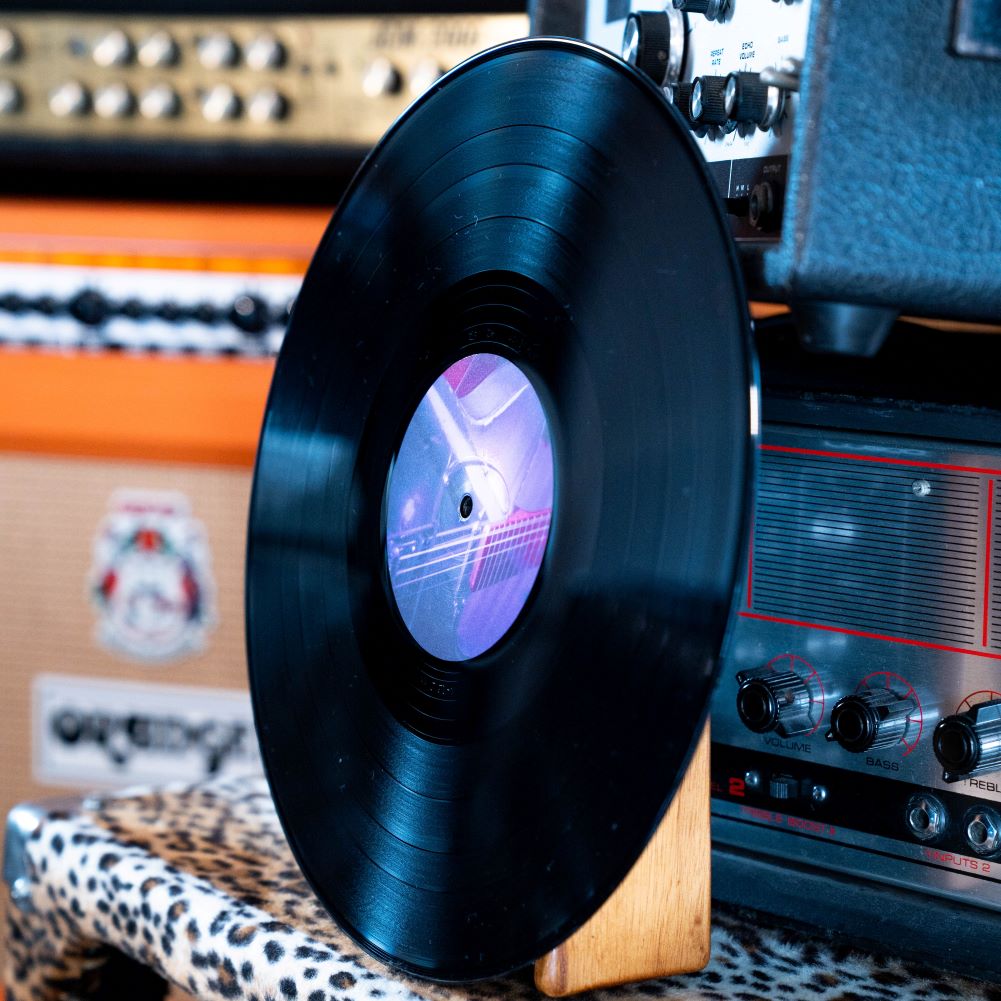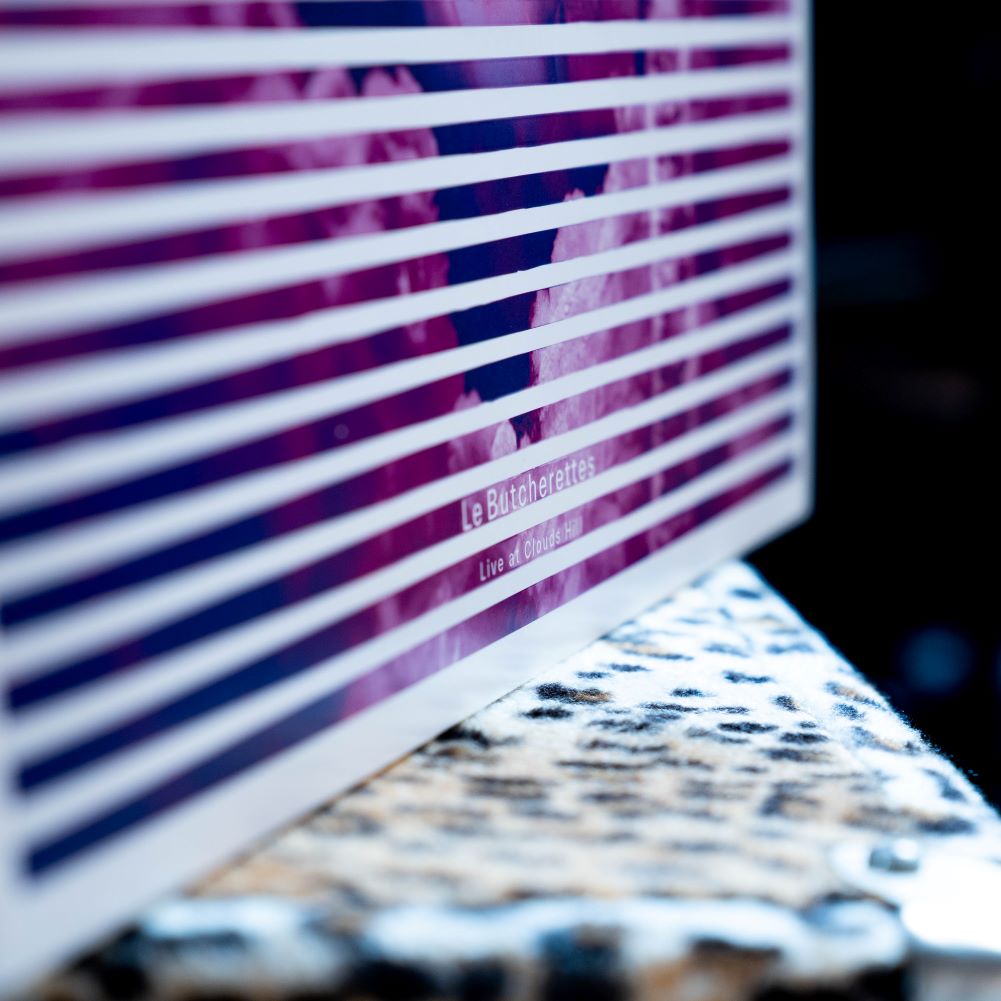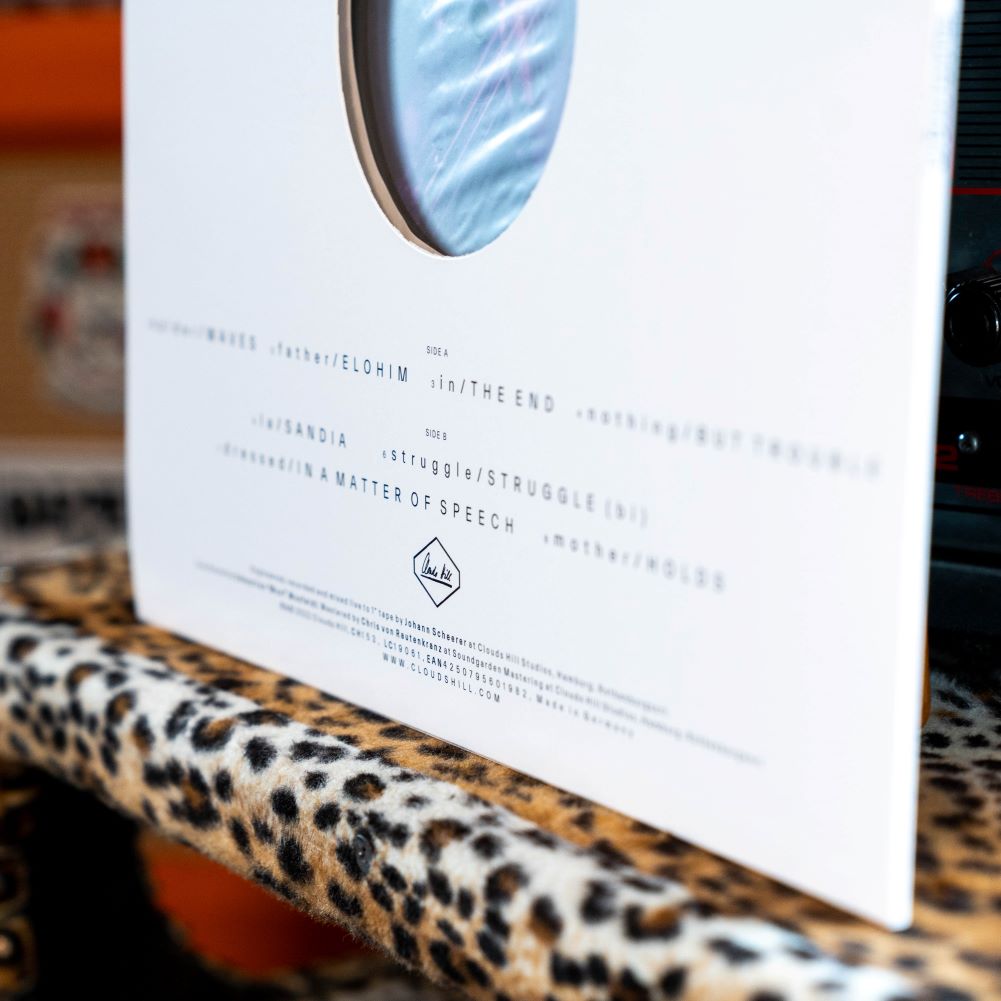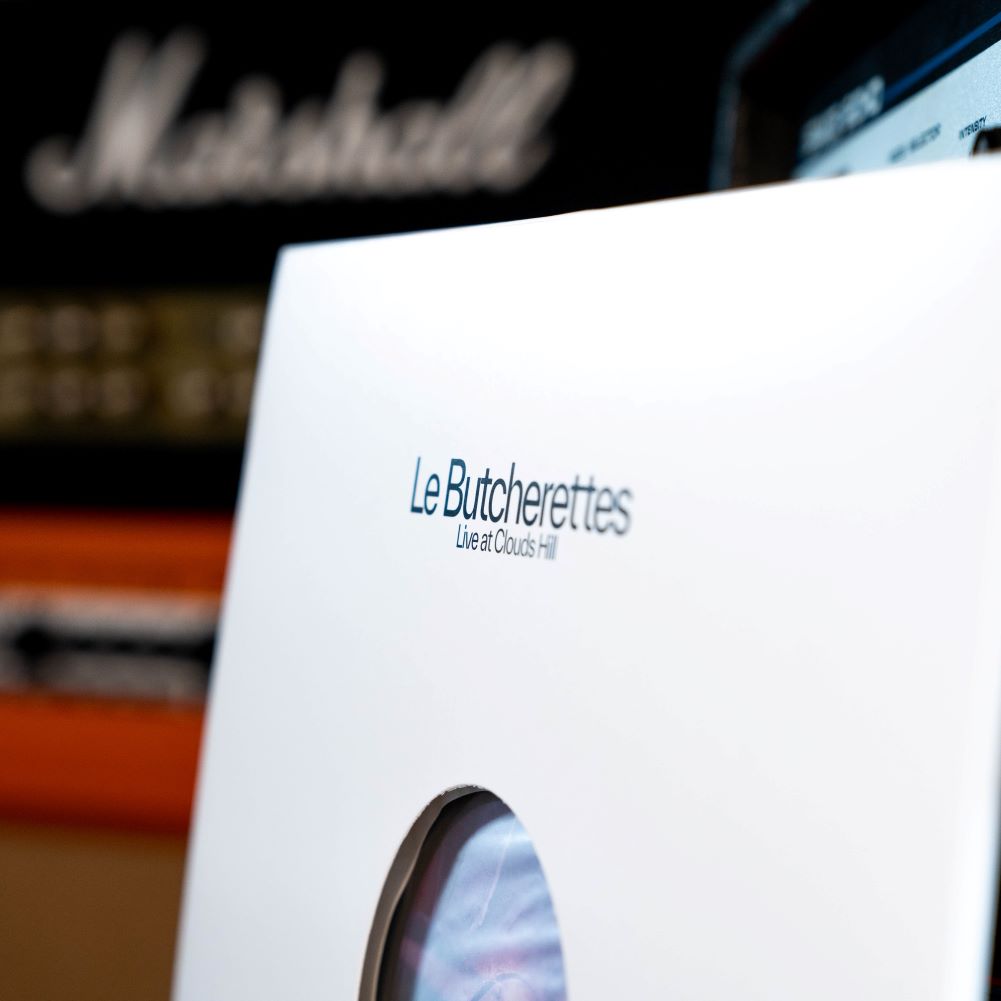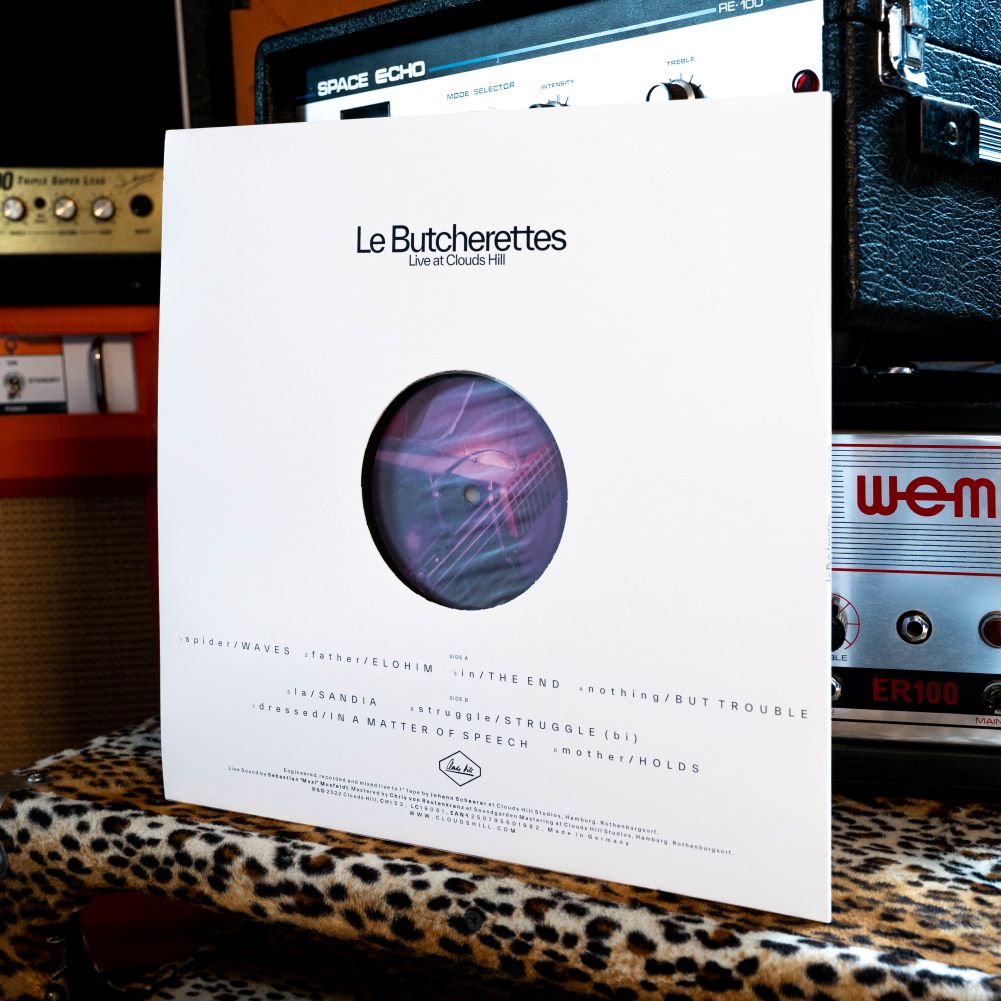 The "... Live at Clouds Hill" series has been around for several years now. Everything started in 2011 with an improvised "Krautrock" performance of extra class. Faust & Omar Rodriguez-Lopez. Jean-Hervé Perón fell backwards with a running chainsaw and slit Rodriguez-Lopez' jeans and only with luck not his leg open.
Since then, great bands like Nissennenmondai (JP), Bosnian Rainbows (US), Wargirl (US), Dillon (D), Kolars (US) or Peter Doherty (UK) have been guests and honoured the holy halls of Clouds Hill Studios with grandiose live performances. These performances in front of fans and friends are recorded on tape and mixed live. With the last played tone the recording is finished and can be cut on vinyl. Imperfection as a concept. As a carrier of emotions.
And exactly such a magical evening fans and friends could experience with Le Butcherettes on March 25th in the Clouds Hill Studio. The band, founded in 2007 by Teri Gender Bender, captivates with a mixture of noisy songs which are always catchy enough to stay in the listener's head. How wild the live shows can be, the band showed during their gig in the Clouds Hill Studios. The special thing about Le Butcherettes is the deliberately used theatricality and the tendency to the big gesture, which gives the band its own special touch. Friends and fans of PJ Harvey, The Mars Volta and The Flaming Lips will love this limited release. An unforgettable evening that Johann Scheerer recorded on 24 track tape.
Product Details:
Formats: LP
Released: June 14th 2019
Catalogue #: CH153
Label: Clouds Hill
Le Butcherettes - Live at Clouds Hill - LP
Regular price
$0.00 USD
Sale price
$23.00 USD
Unit price
per
Sale
Sold out
x
spider/WAVES
father/ELOHIM
in/THE END
nothing/BUT TROUBLE
la/SANDIA
struggle/STRUGGLE (bi)
dressed/IN A MATTER OF SPEECH
mother/HOLDS